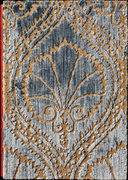 Limited Edition
Istanbul
Capital of Empires
Introduction by Ömer Koç
Hand bound in embossed red leather and presented in a slipcase covered in an
Ottoman-style velvet woven in Venice. Facsimile reproductions of images that have been selected from rare books on Constantinople and the Ottoman Empire by travellers and artists, that were published in Europe between 16th and 19th centuries.
The 10 selected texts and their engravings are presented under four different headings: Visions of an Imperial capital, Ceremonies and processions, Military and court costume, Women in court and society. Tri tone and full colour reproductions of engravings: architectural and panoramic views on fold-out pages, maps and depictions of social customs and of the costumes and paraphernalia of the Ottoman court.
Outstanding printing on specially hand made paper for this book make this a collector's item.
34 x 48.5 cm, 200 pages. Slipcase covered with a exquisite Ottoman style velvet woven in Venice.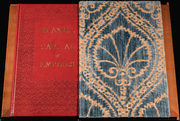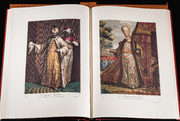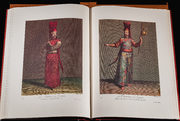 Inquiries
For further inquiries about this and other publications, please email us at ahmetertug@gmail.com. We regularly ship our books all across the world.
Bookstores
Librairie Galignani
224 Rue de Rivoli
75001, Paris
John Sandoe Books
10 Blacklands Terrace
Chelsea, London SW3 2SR
Librairie Bernard Letu
2 rue Calvin
Geneva, Switzerland
1204
Other Publications