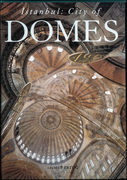 Istanbul: City of Domes
Text by Prof. Semavi Eyice
Istanbul: Ahmet Ertug (Borusan), 1992., 1992. 4to., 132 p., color and b/w ills. In English. This beautiful book on the Byzantine and Ottoman architectural heritage of Istanbul contains detailed images of the city's domed structures accompanied by an illuminating essay by Prof. Semavi Eyice on the historical development of the city's spaces since the earliest days. 26 by 36 cms., 132 pages. Hardbound in Setalux cloth and presented in a slipcase. Original bdg. Original slipcase. Mint. Oversize and very heavy volume.
Notice: As our books are printed in limited runs, we cannot ensure availability for all titles. This book is out of stock and no longer in production.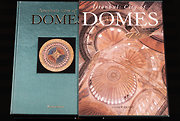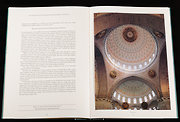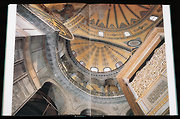 Inquiries
For further inquiries about this and other publications, please email us at ahmetertug@gmail.com. We regularly ship our books all across the world.
Bookstores
Librairie Galignani
224 Rue de Rivoli
75001, Paris
John Sandoe Books
10 Blacklands Terrace
Chelsea, London SW3 2SR
Librairie Bernard Letu
2 rue Calvin
Geneva, Switzerland
1204
Other Publications