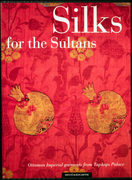 Silks
For the Sultans
Text by Patricia Baker and others
This limited edition, large-format book focuses on silks and garments created and woven for members of the Ottoman imperial family. Outstanding examples of kaftans designed and tailored for ceremonial and ordinary use have been selected from the collections of Topkapi Palace. The images presented in this volume, supported by expertly-written commentaries, introduce a relatively unexplored aspect of the Ottoman aesthetic achievement. Superb full-page images, outstanding color reproduction and printing.
30 by 41 cms, 220 pages (145 color pages). Hardbound in special Japanese cloth and presented in a slipcase.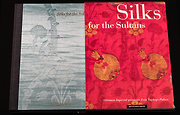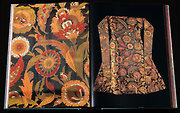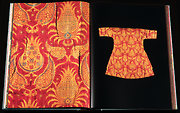 Inquiries
For further inquiries about this and other publications, please email us at ahmetertug@gmail.com. We regularly ship our books all across the world.
Bookstores
Librairie Galignani
224 Rue de Rivoli
75001, Paris
John Sandoe Books
10 Blacklands Terrace
Chelsea, London SW3 2SR
Librairie Bernard Letu
2 rue Calvin
Geneva, Switzerland
1204
Other Publications